Don't have time to sit through a traditional classroom CPR course? Try eLearning (online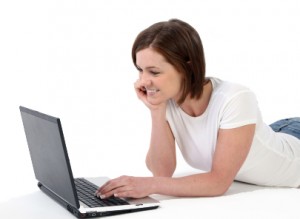 lessons blended with hands-on skills session).
About AHA eLearning
The American Heart Association offers eLearning and Blended Learning courses to provide complete, flexible training solutions.
Students are able to complete online training at their own pace and in less time.
The American Heart Association's Blended Learning Program is web-based and accessible  24 hours a day, providing a flexible alternative to classroom training. Through case-based scenarios, interactive activities and videos, this course teaches the concepts of both single-rescuer and team basic life support.
You simply finish the online portion of the training with the American Heart Association 
at you own pace, and then attend the in person hands-on skills session with an instructor. At the in person hands-on skills session, we will review the CPR steps, practice and test you out on the manikin.
High-Quality
All courses are developed using the most current emergency cardiovascular care science from the American Heart Association.
The same content is delivered to all learners.
Students still complete in-person hands-on skills sessions and testing for courses requiring CPR and other psychomotor skills.
Convenient
Students can complete online courses anytime and anywhere with internet access.
A cost-efficient and time-saving alternative to 100% classroom training.
Instructors and Training Centers are able to focus on quality hands-on time for teaching critical psychomotor skills.
Caregivers and employees spend less time away from patients and work, while employers and staff maintain on-the-job productivity.
Questions?
email your questions to allstarcpr@yahoo.com
Text us your questions 3147914009
Chat live with one of our representatives by clicking on the chat button below:
Ready to Register for a Class?
email your name, phone number & email address to allstarcpr@yahoo.com
Text us your name, phone number  & email address:  3147914009
Register with one of our representatives by clicking on the live chat button below:

©2014 All-Star Cpr Training Centers