Don't have time to sit through a traditional classroom CPR course? Try an eLearning (online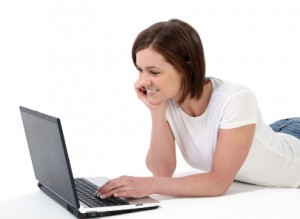 lessons blended with hands-on skills session)
About AHA eLearning
The American Heart Association offers eLearning and Blended Learning courses to provide complete, flexible training solutions.
Students are able to complete online training at their own pace and in less time, while companies and healthcare organizations can overcome obstacles such as scheduling, reaching remote employees and diverse learning styles.
High-Quality
All courses are developed using the most current emergency cardiovascular care science from the American Heart Association.
The same content is delivered to all learners.
Students still complete in-person hands-on skills sessions and testing for courses requiring CPR and other psychomotor skills.
Convenient
Students can complete online courses anytime and anywhere with internet access.
A cost-efficient and time-saving alternative to 100% classroom training.
Instructors and Training Centers are able to focus on quality hands-on time for teaching critical psychomotor skills.
Caregivers and employees spend less time away from patients and work, while employers and staff maintain on-the-job productivity.
Effective
"eLearning can be as effective as classroom-based training. Often measured by students' retention of course content, the average retention rate for an instructor-led class is 58%, and the eLearning experience enhances the retention rate by 25%."
Information on online BLS Healthcare Provider & Heartsaver Cpr training can be found below:
The American Heart Association's Online Part 1 Course, Web-based and accessible 24 hours a day, provides a flexible alternative to classroom training. Through case-based scenarios, interactive activities and videos, this course teaches the concepts of both single-rescuer and team basic life support.
The American Heart Association online eLearning program is an easy to follow simulation program.
You simply finish the online portion of the training with the American Heart Association at you own pace, and then attend the in-person hands on skills session with an instructor when you are finished.
Thats it!!
Please let me know if you want to proceed with the online training.
I will send you a link to the the online training, instructions and digital key to unlock the program.
An American Heart Association course completion/certification card will be issued upon successful completion.
To find out more information or to register for the online eLearning training


©2014 All-Star Cpr Training Centers