Don't have time to sit through a traditional classroom CPR or ACLS course? Try an eLearning (online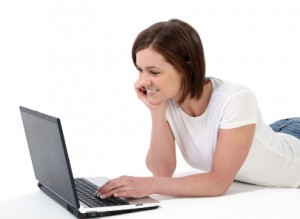 lessons blended with hands-on skills session)
For information on online ACLS training, please click here.
Information on online BLS Cpr training can be found below.
The American Heart Association's BLS for Healthcare Providers Online Part 1 Course, Web-based and accessible 24 hours a day, provides a flexible alternative to classroom training. Through case-based scenarios, interactive activities and videos, this course teaches the concepts of both single-rescuer and team basic life support.
Takes approximately 1-2 hours to complete Part 1. Additional time required for skills practice and testing ( Parts 2 and 3).
Part 1 must be paired with a hands-on skills practice and testing session (Parts 2 and 3) with our American Heart Association BLS Instructor. Students who successfully complete Part 1 receive a certificate that allows them entrance into a skills practice and testing session. An American Heart Association BLS for Healthcare Providers course completion/certification card will be issued upon successful completion of all three parts.
To find out more information or to register for the online eLearning training
email us at allstarcpr@yahoo.com
Call us at 314-791-4009
Text us at 3147914009
Or complete the form below


©2014 All-Star Cpr Training Centers