Proud sponsor of the
Sports Car Club of America (SCCA)
#22 Formula Enterprise (FE) Van Diemen
Car Specifications
Vehicle: SCCA Formula Enterprise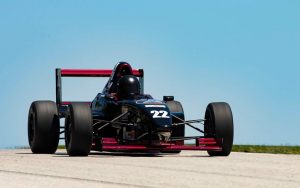 • Engine: 2.3L Mazda MZR
• Valvetrain: Twin cam, 16 Valves
• Torque: 170 ft/lbs at 4700rpm
• Horsepower: 170 hp at 5800rpm
• Ignition system: electronic fuel ignition
• Transmission: 5-speed sequential
• Suspension: Push rod
• Chassis: Van Diemen DP06 tubular steel         spaceframe
• Tires: Hoosier
• Weight: 1250 lbs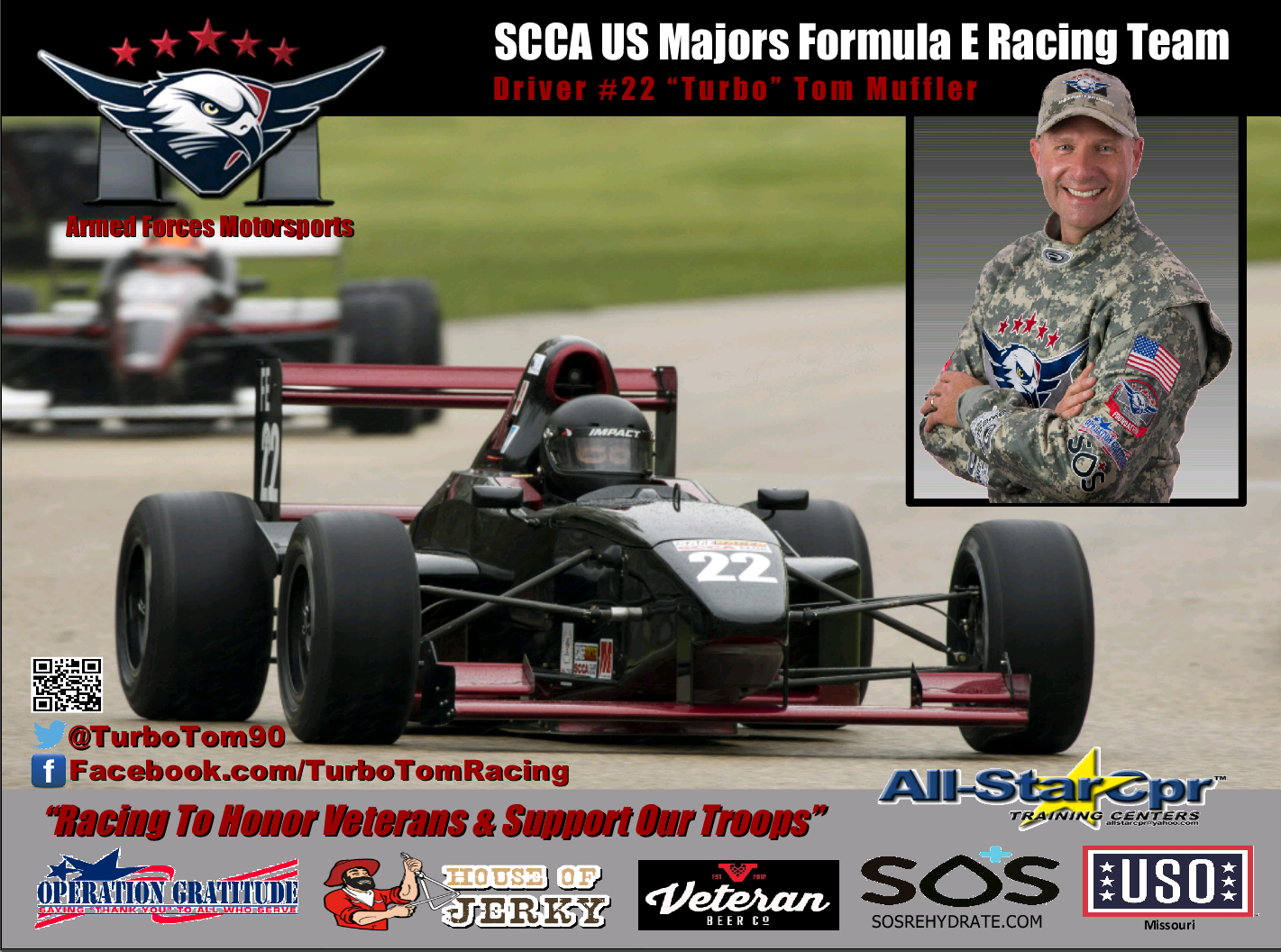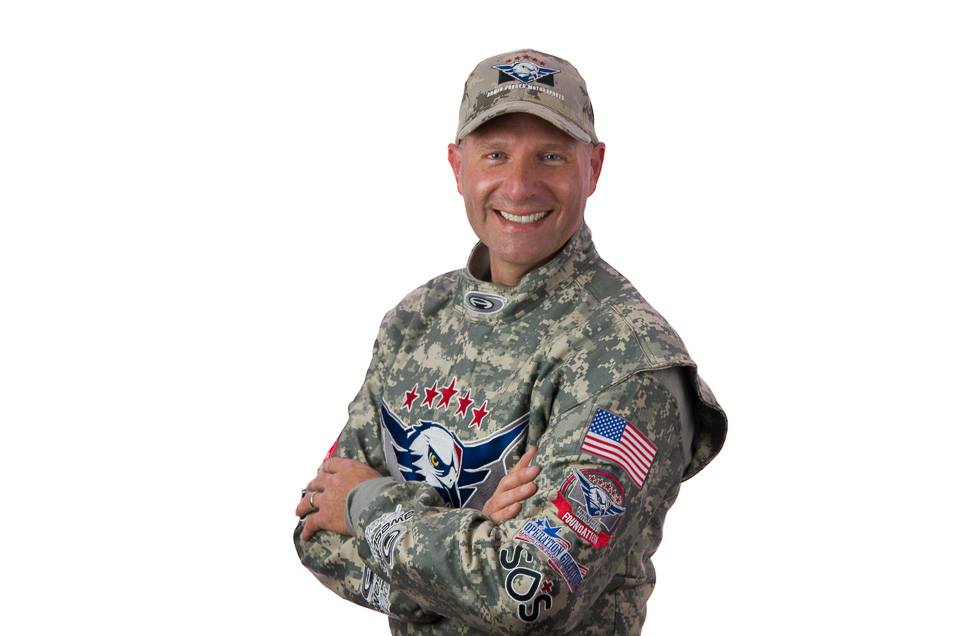 Team Driver
Turbo Tom Muffler – Lead Instructor at All-Star Cpr Training Center
Email Tom: turbotomracing@yahoo.com
Turbo Tom began racing go-karts with the St. Louis Karting Association in 1990. Soon after, he moved in the SCCA racing a Mazda RX-7.  To refine his racing skills, TurboTom attended the Skip Barber Racing School and subsequent Skip Barber Racing Series driving a Formula Ford at famed tracks around the United States. In 1994 TurboTom became a co-piloto in the La Carrera Panamericana Mexican Road Race, a seven day endurance road race through the streets of Mexico. 1995 was his last year of racing, retiring from the sport, but never losing the "drive" to race again. With the help of All-Star Cpr Training Centers, TurboTom has joined the Armed Forces Motorsports team to drive the #22 Formula Enterprise Van Diemen.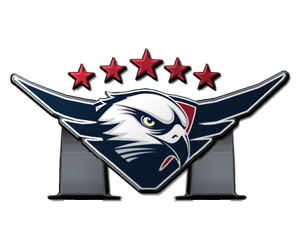 ARMED FORCES MOTORSPORTS
Racing to Honor and Support Our Veterans
OUR MISSION
Armed Forces Motorsports was created to attract and engage U.S. veterans and the auto racing communities at the national and grassroots levels. Our mission is to connect veterans and their families with the exciting world of motorsports racing and valuable transition assistance.
We provide an entertainment venue for our veterans and give them something they can rally around. A weekend at a time, we give our veterans an opportunity to forget their problems, and reconnect with their families, and make new friends. Through networking on and off the track, we support our veterans by helping them find and get the help they need. Our on and off track programs help raise awareness about veterans' issues.
OUR COMMITMENT
Our commitment is to our veterans and their families. From providing an entertainment escape through racing, to transition assistance through our Outreach Programs, we work with our veterans from the point of leaving active duty service, to the complete reintegration back into their communities.
OUR VISION
To provide a positive impact to all whom we reach, while improving the quality of life for our military community through the thrill and excitement of motorsports.
OUR PURPOSE
•To raise awareness and educate the public of the needs for our service veterans and their families.
•To educate or military community of the services available to them and their families.
•To help provide the sense of team that is missing in a veterans life when they leave active duty.

Follow the All-Star Cpr Racing Team on facebook
@TurboTom90  #LetsGoRacing