All St. Louis Missouri Metro area BLS Healthcare Provider classes are held at the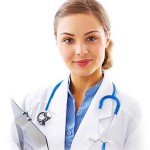 American Heart Association Training Center Classroom
Northwest Professional Building
3394 McKelvey Rd., Suite #112
Maryland Heights, MO, 63044
314-791-4009
IMPORTANT COVID19 UPDATE: Training will be completed through the American Heart Association Blended Learning Program. The American Heart Association Blended Learning program is an easy to follow simulation program. You simply finish the online portion of the training with the American Heart Association at home or anywhere you have access to a computer hooked to the internet. You will then attend the in person hands-on skills session with our instructor. At the hands-on skills session, we will review the CPR steps, practice and test you out on the manikin. The complete fee to take the Blended Learning Program, the in person hands-on skills testing session, registration of the certification and the certification card is $104.00. SALE: $95.00 
Proof of your American Heart Association BLS Healthcare Provider certification will be provided at the end of class.
Upcoming St. Louis Metro Area Class Dates:
DECEMBER
Sat Dec 5th 9am-10am – SOLD OUT
Tues Dec 8th 6pm-7pm – SOLD OUT
Wed Dec 16th 6pm-7pm – SOLD OUT
Wed Dec 23rd 6pm-7pm
Wed Dec 30th 6pm-7pm – SOLD OUT
JANUARY
Thurs Jan 7th 6pm-7pm
Tues Jan 12th 6pm-7pm – SOLD OUT
Sat Jan 16th 9am-10am – SOLD OUT
Wed Jan 20th 6pm-7pm
Mon Jan 25th 6pm-7pm
FEBRUARY
Mon Feb 1st 6pm-7pm
Tues Feb 9th 6pm-7pm
Sat Feb 13th 9am-10am
Wed Feb 17th 6pm-7pm
Thurs Feb 25th 6pm-7pm
MARCH
Tues March 2nd 6pm-7pm
Wed March 10th 6pm-7pm
Sat March 13th 9am-10am
Tues March 16th 6pm-7pm
Mon March 22nd 6pm-7pm
Tues March 30th 6pm-7pm
APRIL
Mon April 5th 6pm-7pm
Sat April 10th 9am-10am
Wed April 14th 6pm-7pm
Mon April 19th 6pm-7pm
Tues April 27th 6pm-7pm
Questions?
email your questions to allstarcpr@yahoo.com
Text us your questions 3147914009
Chat live with one of our representatives by clicking on the chat button below:
Ready to Register for a Class?
email your name, phone number & email address to allstarcpr@yahoo.com
Text us your name, phone number  & email address:  3147914009
Complete the registration form below
Register with one of our representatives by clicking on the live chat button below:

©2014 All-Star Cpr Training Centers